Description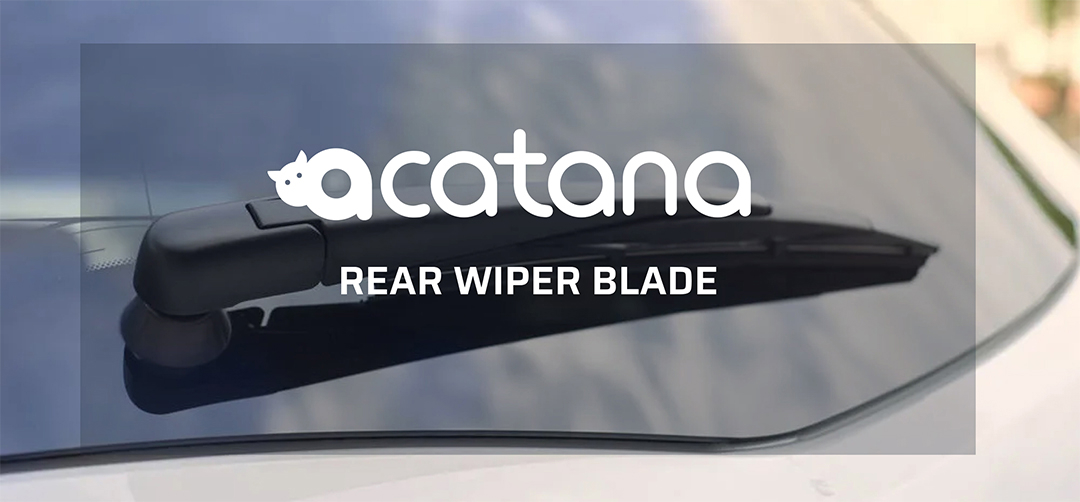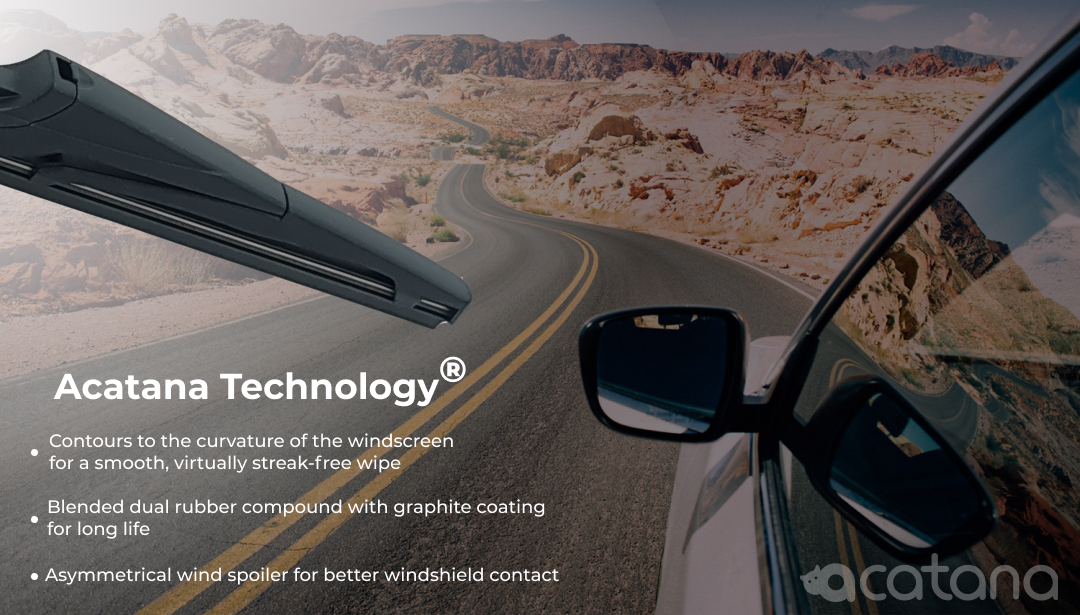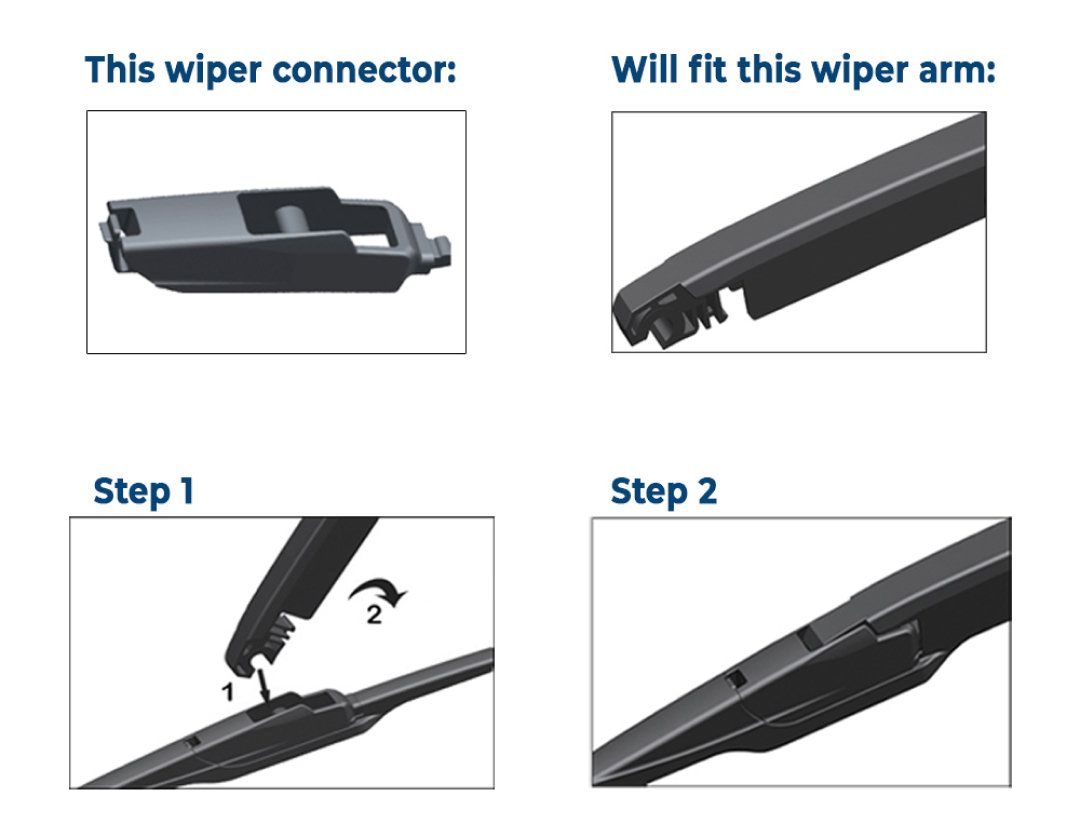 Rear Window Wiper Blade Acatana
These wipers will seamlessly fit your:
Toyota Tarago 2006 – 2016 XR50
Rear Kit includes:
Acatana rear wiper blades are manufactured in accordance with the high standards of the original equipment manufacturer, using high-quality, durable, corrosion-resistant materials and rubber with a high compression ratio, the rear wiper blades provide exceptional cleaning. These characteristics of the rear wiper blades provide drivers with a safe and comfortable field of view in any weather.
Features:
Integrated rear quick clip connections for simplified installations.
Natural rubber with graphite coating for quiet application.
Wiper blade rubber is even more flexible and durable.
For Optimal Water-Repelling Results:
Ensure the Rear window is clean and dry.
Remove plastic wiper cover before installation.
Install wiper blade.
Turn on the wiper blade and wipe dry at medium speed for 2 to 3 minutes.
Spray washer fluid briefly and water repellency is activated.
The water repellency will activate with normal blade use in wet conditions but requires more time.
Note:
Rear window wiper cover is not included.
Before buying, please check the original wiper arm, choose the appropriate adapter.
Examine the spring pressure of the wiper arm. Make sure the pressure strong enough for the new product.
Read more