Description
Upgraded version X7 acatana LED Headlight Bulbs Replacement to feature extremely bright Nighteye LED chips, one of the best-LED technologies on the market. LED globes provides 20000 lumens output of bright light, it can increase distance visibility and visual field when you are driving at night. 400% brighter than Halogen headlights. The top choice road legal for your car! Compared with a Cheap headlight globes, our works fine and better. LED headlight Replacement conversion kit, IP67 rated waterproof and dustproof, lower power consumption, energy saving, efficient heat dissipation to upgrade your globes last longer than your car! Lifespan more than 50,000 hours!
Brand: acatana auto parts
Model: X7
Pack: 2pcs kit
Light Source: LED
LED Lamp Power: 80W
Lumens: 20000LM
Colour Temperature: 6000K
Light Colour: Super Bright Cold White
Socket Type: H7
Beam Angle: 360 degree
Usage: low beam headlights
See Wider and Farther – Ultra slim design provides a super focused light beam, effectively simulates original halogen lamp and solves the problem of focusing unevenly, super focused and max light output provides a wider and farther lighting area.
360° Adjustment Conversion Kit – acatana adopts a 360° Adjustment locker ring to enable some models of Holden, Ford, Toyota, Mitsubishi, Honda, Mazda and others to obtain the best light beam pattern finally.
Upgraded cooling driver with CanBUS makes it to be compatible with 98% of vehicles without computer system error problems. Built-in smart IC upgrade the best temperature protection and headlight performance.
Superior Durability – Whole aviation aluminium construction, high-speed mute fan and top LED chips to upgrade a lifespan of 50,000 hours, excellent waterproof and dustproof performance make it your top pick for travelling even in extreme situations.
Road Legal
Compatibility:
This universal bulb fits most cars with an H7 socket, it fits Holden, Ford, Toyota, Mitsubishi, Honda, Mazda and more
Features:
Aircraft Aluminum Profile: High-quality aviation standard aluminium lamp body, anti-oxygen and high-temperature resistance.
The special powerful high-speed mute fan accelerates the cooling rate to upgrade your bulbs last longer than your car! Lifespan of 50,000 hours.
IP67 waterproof and dustproof design
Direct replacement of original car bulb lamps
All-in-one design, plug-and-play, easy installation
Easy installation:
LED Headlight globes Replacement Conversion Kit, which are compatible with 99% of vehicles.
Easy to install Bulbs, only takes 5 minutes and it can start to work
Please check the LED light base type and size of your vehicle to confirm if the item will fit it.
If you are not sure which bulb size your vehicle requires, please contact us before purchasing.
Specification:
Pack: 2pcs kit
Operating Voltage: DC 9-24V
Light Source: LED
LED Lamp Power: 80W
Lumens: 20000LM
Colour Temperature: 6000K
Light Colour: Super Bright Cold White
Operating Life: >50000h
Material quality: Premium Aviation 6063 aluminium profile
Characteristic: Built-in fan for heating
Socket Type: H7
LED Chip: Premium COB
Operating Temperature : -40℃ – +80 degree Celsius
Beam Angle: 360 degree
Usage: Commonly used for low beam headlights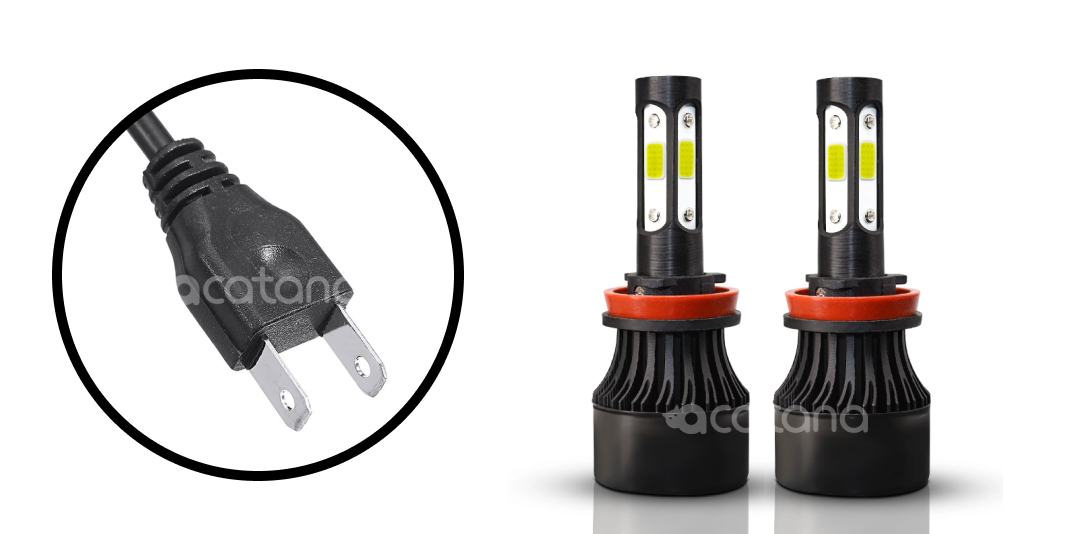 Read more